FOX Denies Feud Rumor Between 'Glee' Cast and Ryan Murphy
December 12, 2011 (2:45 am) GMT
Echoing the network's statement, Naya Rivera tweets, 'I think that the malicious things being written about Ryan Murphy are so sad and false.'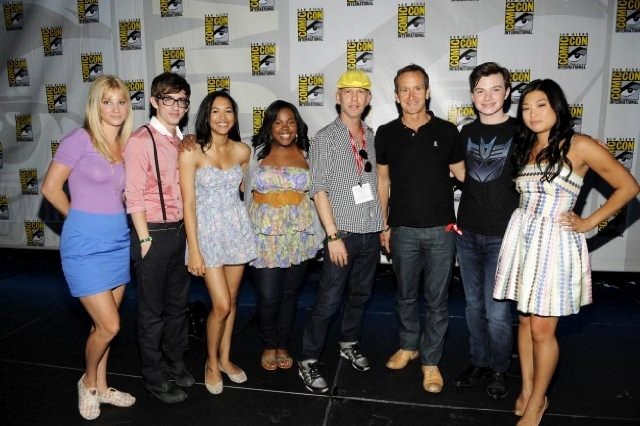 The "Glee" cast and Ryan Murphy are still on good terms despite report which said they are clashing. Debunking the latest feud rumor, FOX Sr. VP of Publicity, Christopher Alexander, told RumorFix, "This mean-spirited story is malicious and 100 percent false. Ryan and the cast are extremely close and morale on the set has never been higher."

Also trying to set things straight, Naya Rivera took to her Twitter page to shoot down the "malicious" accusation made against executive producer Murphy. "I think that the malicious things being written about Ryan Murphy are so sad and false," she wrote before adding, "I'm proud to work for such a talented man! :-)"

The network and Rivera released such statements after Us Magazine reported that Murphy made "life miserable for the cast" of the popular musical show. A source told the site, "Things are really bad on set. The cast talks about how much they love Ryan, but they have grown to hate him," while another chimed in, "He has bad mood swings and can be really mean."

The so-called insider went on saying that the cast have been taking action to revolt against the series' creator. "The cast bas been speaking about banding together against him, and Lea [Michele] is leading the charge," so the source claimed.

Trying to bare evidence, the source went on to say that Murphy threatened to fire Lea Michele's best friend Amber Riley when the Rachel Berry depicter said she would not join the cast's 2011 multi-city summer tour, for which they only had four days to rehearse. However, a representative for the Broadway star has denied any friction between the actress and her boss.