Madonna's Super Bowl Show Will Thrill Spectators, Moment Factory Say
December 7, 2011 (6:33 am) GMT
Excited to work with the 'Hard Candy' singer, Moment Factory promise to 'create the best entertainment for millions of fans who will be watching live and via broadcast.'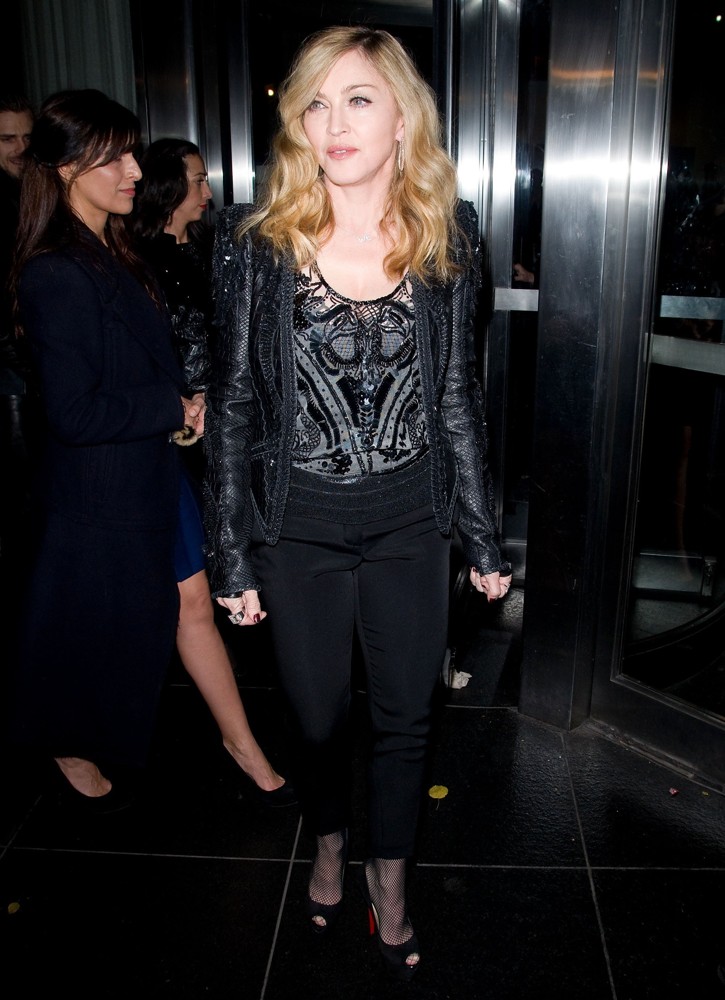 Getting help from people with creative minds like Moment Factory, Madonna's live performance at the upcoming Super Bowl XLVI is promised not to disappoint. Beside collaborating with the Factory, the Material Girl will additionally be backed up by a team from award-winning group Cirque du Soleil and famed choreographer Jamie King.

Moment Factory's creative director Sakchin Besette gushed that they're "extremely excited to be working with someone as creative, talented and visionary as Madonna." He added, "[We] always look to engage audiences with something they have never seen before, and we are certain that this show will thrill spectators."

Executive producer of Moment Factory Eric Fournier added, "This is the first time we will be working with Madonna, Jamie King and the NFL and we are very excited to create the best entertainment for millions of fans who will be watching live and via broadcast."

Madonna is scheduled to perform at Lucas Oil Stadium in Indianapolis, Ind. She is going to take the stage during the halftime show of the NFL championship on February 5, 2012. "It's a huge deal, my God," she said. "To be as exciting as the football game is a huge challenge. And to get your stage set up in eight minutes, another huge challenge."

This will mark the first time ever Madge sings at the show. Back in 1998, she was in talks to perform at the halftime show just in time for the promo of her then-new album "Ray of Light", but the deal met a dead-end. Two years later, she was set to sing her single "American Pie" at the sport event, but she canceled it due to scheduling conflicts.


More Madonna News