Larry King Makes Cryogenics Revelation on His CNN Special
December 6, 2011 (1:30 am) GMT
The former 'Larry King Live' host tells his celebrity guests on 'Dinner with the Kings' that he wants to be frozen when he dies, hoping 'they'll find whatever I died of and they'll bring me back.'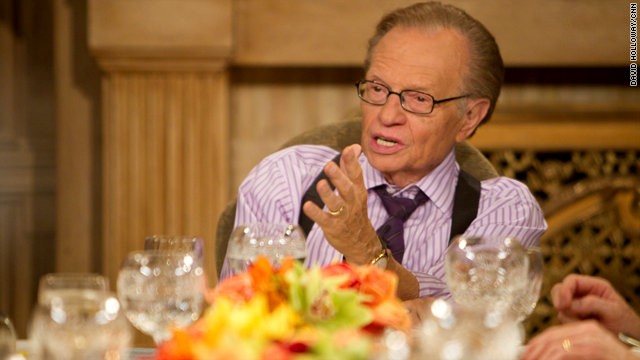 Having signed off from his regular TV show, Larry King still grabs headlines with his recent shocking admission. The 78-year-old surprised his guests, when announcing that he wants to be frozen when he dies, during a dinner filmed at his house for "CNN Presents: A Larry King Special: Dinner with the Kings".

"I want to be frozen on the hope that they'll find whatever I died of and bring me back," King said to the celebrities sitting in his dining room, including Russell Brand, Seth MacFarlane, Tyra Banks, Conan O'Brien and Shaquille O'Neal. Stunned by this, O'Brien responded, "This is big news. You would like to be frozen? This is news to me."

"Family Guy" creator MacFarlane also asked King if he "was a little obsessed with your own mortality, like I am?" To this question, King admitted, "My biggest fear is death, because I don't think I'm going anywhere." When asked if he wished to live forever, the former CNN host answered, "Yeah, you bet your ass."

King's shocking announcement aside, the special that aired Sunday, December 4 featured hilarity when comedian Brand rummaged through the underwear drawer of King's wife, Shawn. Banks, meanwhile, revealed that she is not like the person seen on "America's Next Top Model", claiming she created a persona for the reality show.