'True Blood' Season 5 Is Packed With Werewolves, Joe Manganiello Says
November 12, 2011 (2:38 am) GMT
Dishing on the werewolf-centric season of the vampire-themed series, the Alcide depicter says, 'There's going to be like a werewolf show within the show this this year.'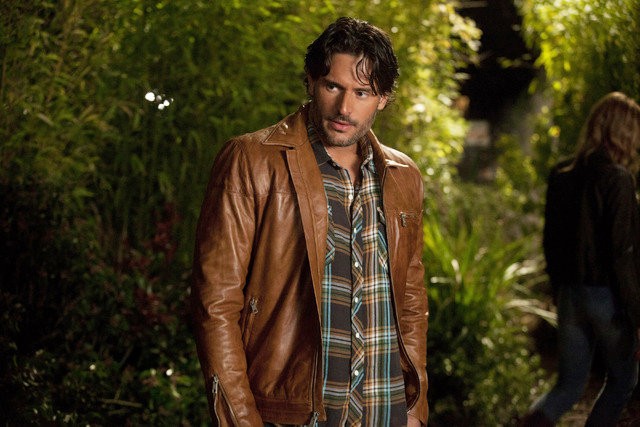 "True Blood" will get an extra dose of werewolves in the upcoming season 5. The HBO series is currently casting for more lycanthropes and Joe Manganiello, who plays werewolf Alcide, gushed that the pack will be all over the show.

"Oh my god, I can't f***ing wait," the 34-year-old hunk expressed his excitement about the werewolf plot. "The fact that they're basically busy casting an entire new pack of werewolves is unbelievable. There's going to be like a werewolf show within the show this this year, so I'm like a kid about it!"

Manganiello, however, refuses to confirm if Alcide's father is one of the new werewolves heading to the show. "It may not be what you expect," he said at the after-party for the recently held Victoria's Secret Fashion Show. "Alcide's dad is in [Charlaine Harris' fifth Sookie novel]. Whether or not he makes an appearance...well, that's a question for [executive producer] Alan [Ball]."

Meanwhile, one new face who will surely join the pack next season is Annie, the mother of late werewolf packmaster Marcus. She will be portrayed by "My Name is Earl" alum Dale Dickey.

The show will additionally introduce a hot young she-wolf named Rikki, and a hard-bodied fiftysomething named J.D. who might be Alcide's father.