Justin Bieber's Reps Slam Allegations He's Impregnated a Fan
November 2, 2011 (3:01 am) GMT
After a 20-year-old woman filed a paternity suit against the 'Mistletoe' singer, his representatives say, 'It's sad that someone would fabricate malicious, defamatory, and demonstrably false claims.'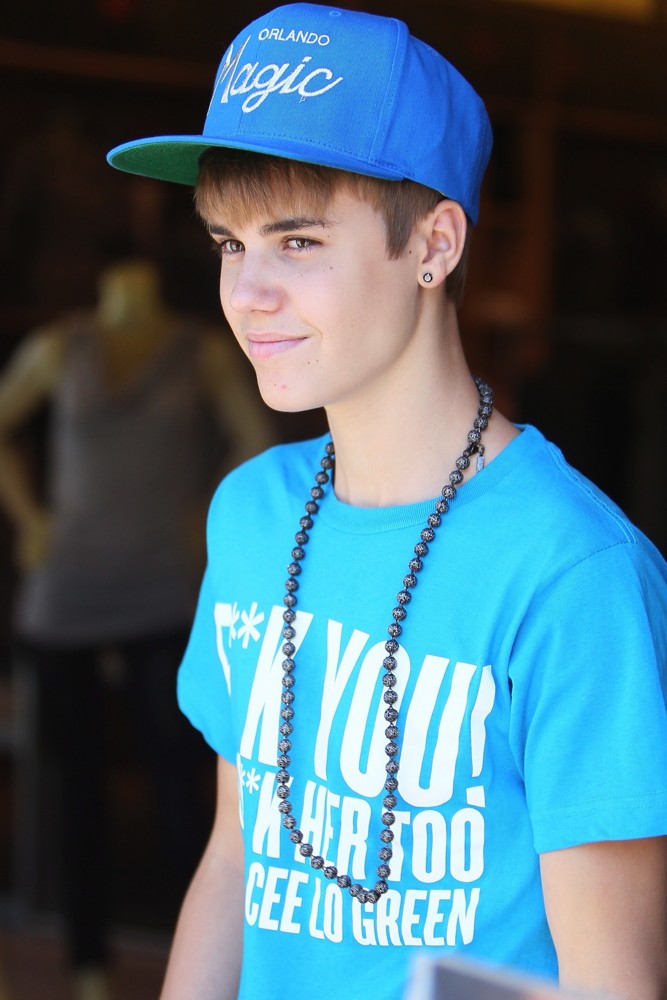 Words on the streets are, Justin Bieber fathered a child from a backstage fling with a fan. According to Star magazine, a 20-year-old woman has filed a paternity suit against the "Mistletoe" singer, claiming he's the father of her 3-month-old baby boy. His representatives, however, are quick to come out with a denial.

"While we haven't yet seen the lawsuit, it's sad that someone would fabricate malicious, defamatory, and demonstrably false claims," representatives for the 17-year-old heartthrob told Radar Online. "We will vigorously pursue all available legal remedies to defend and protect Justin against these allegations."

The woman suing Justin has been identified as Mariah Yeater. According to court papers obtained by Star, she claimed that their sexual encounter happened on October 25, 2010 after the "Baby" hitmaker's sold-out concert at Los Angeles' Staples Center. She, at the time, was still 19 years old.

In the lawsuit filed in a California court on October 31, Mariah recalled that she was approached by a security guard working for Justin and "asked if I wanted to meet Justin Bieber". Offering more details, she noted, "After waiting for a short period of time with several young women, Justin Bieber appeared and engaged me in conversation."

Mariah continued to spill that after he told her "he wanted to make love to me and this was going to be his first time," they found a bathroom. When they went inside, his personality immediately "changed drastically". She remembered that he "began touching me and repeatedly said he wanted to f**k the s**t out of me."

The 20-year-old further shared, "At the time I asked him to put a condom for protection, but he insisted that he did not want to. In his own words, he said that because it was his first time he wanted to feel everything." She added that their sexual intercourse lasted "only approximately 30 seconds."


More Justin Bieber News