CW Gives Full Season Orders to 'Ringer', 'Hart of Dixie' and 'Secret Circle'
October 13, 2011 (2:29 am) GMT
The network gives back-nine orders to all of its three new drama series, hoping they will become its 'signature series' with 'compelling storylines, engaging characters and tremendous buzz.'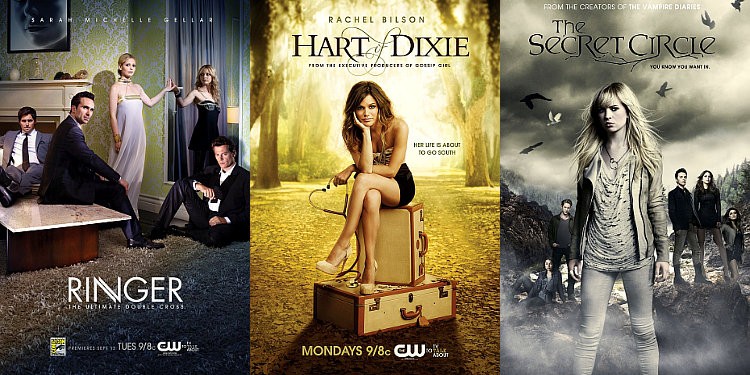 The CW has ordered a full season of 22 episodes of all of its new scripted drama series. The network gives the good news for "Hart of Dixie" and "The Secret Circle", just hours after announcing that it gives a back-nine order to "Ringer".

"We believe in the creative strength of these dramas, and by giving them back nine orders we can give our audience the chance to enjoy complete seasons of all three of them," says Mark Pedowitz, President of The CW. "With compelling storylines, engaging characters and tremendous buzz, we firmly believe that 'Hart of Dixie', 'Ringer' and 'The Secret Circle' can become signature series for The CW, the kind of top-notch shows that are synonymous with our brand."

Although the network has a strong confidence with the three shows, none of them has become a breakout hit. "Secret Circle", which is based on another book by "The Vampire Diaries" author L.J. Smith, draws the most audience among the three so far with 2.7 million viewers and a 1.2 rating in average.