Video: Beyonce Knowles Confirms She's Due in February
October 11, 2011 (1:07 am) GMT
The singer wife of Jay-Z says of her pregnancy, 'I just feel like it's time and I'm very grateful that God has blessed me with the biggest gift any human can have.'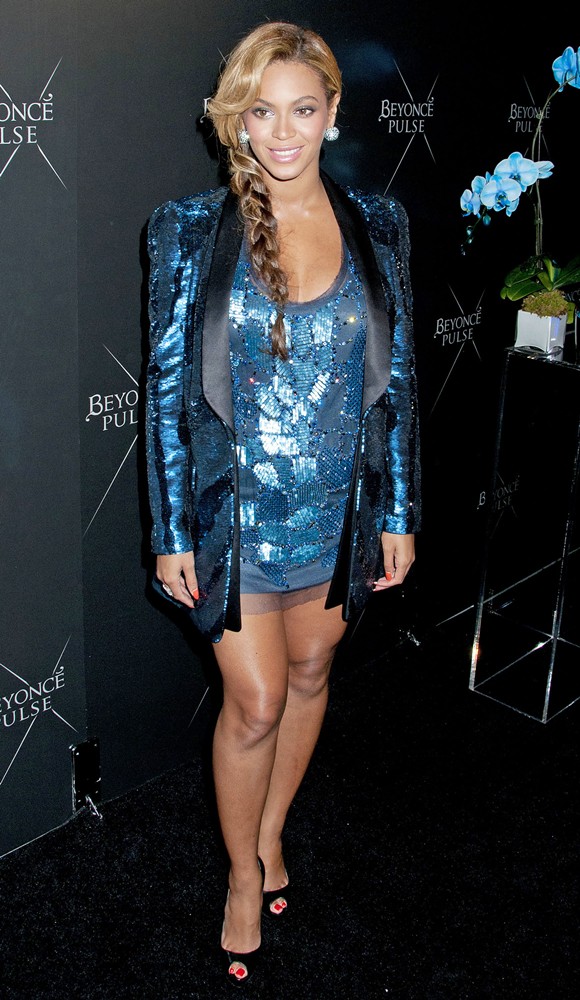 Although the gender of her baby is kept secret, Beyonce Knowles is willing to share her due date. In a recent interview with Australia's Sunday Night HD, the mom-to-be revealed she's going to give birth to the baby sometime in February 2012.

"[Being pregnant] already has changed my life. My husband and I have been together for 10 years, all of my twenties," she said. "I just feel like it's time and I'm very grateful that God has blessed me with the biggest gift any human can have."

"I think because I've accomplished a lot of things for myself and I really know who I am, I didn't rush into anything," Queen Bey explained further. The Grammy-winning singer added, "If there's any time, right now is the time, and I'm so happy."

Talking about her brief hiatus last year, she said, "Well, it became a bit overwhelming. I was a bit numb and kind of lost. It didn't matter where I was, I was in so many different places that it was like, 'Okay, I'm just on the show, I'm performing, back in a hotel,' 'Where am I?' 'What city am I in?' I'm doing the same thing and it became a ritual."

"It was a bit of an emotion that was missing because the world is so much bigger than the world screaming your name and that becomes almost like a fake world. You have to make sure you remember that that's all great but that's not who you really are."

"I never even realized I needed a year off. I never realized I don't know how to take a year off," she stated. "I've been managed by my father for a long time, and it's been a real change being separated from him. It was scary, but it empowered me."




More Beyonce Knowles News