'True Blood' Season 4 Finale to Have Upsetting Cliffhangers
September 10, 2011 (4:29 am) GMT
Gushing about the upcoming September 11 episode, actor Nelsan Ellis says, 'No finale in the history of 'True Blood' has been worse than this one in terms of the cliffhangers.'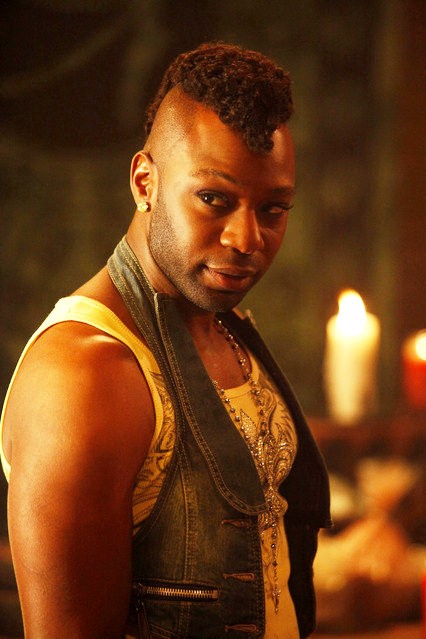 "True Blood" fans should be prepared for a shocking season 4 finale of the HBO show. Speaking to Los Angeles Times via phone, Nelsan Ellis who plays Lafayette hinted that the end of the episode will leave viewers unhappy.

"People are going to be [upset] because they're going to have to wait like seven months before they figure out what materializes after this finale," he gushed. "No finale in the history of 'True Blood' has been worse than this one in terms of the cliffhangers."

In another interview with Access Hollywood, Ellis said, "I think we all read the finale and our jaws dropped. I was like, 'What the hell?' " Still, he thinks that "it's the best finale so far."

Offering some details of what will be seen in the Sunday (September 11) episode, Ellis said, "The finale turns Bon Temps upside down." The actor who will star in feature film "Gods Behaving Badly" added, "Lafayette and Jesus are directly in the middle of it, and it doesn't end well."

Titled "And When I Die", the season 4 finale will see Marnie's newest incarnation during Samhain which is Wicca's greatest holy day when spirits of the dead surface in Bon Temps. The rising dead, however, will give Sookie valuable allies to combat Marnie.