Adele Opens Up About Pre-Show Puking and Weight Issues
September 6, 2011 (6:52 am) GMT
Featured in the October issue cover of British Vogue, the 'Rolling in the Deep' hitmaker reveals, 'I s**t myself before everything...The bigger the freak-out, the more I enjoy the show.'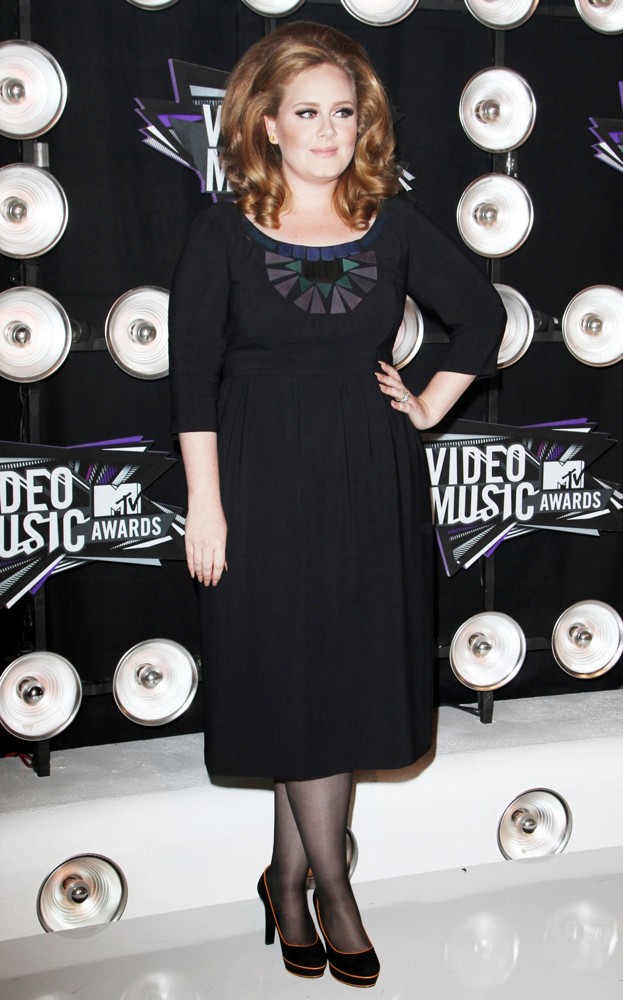 Although she is one of British soul superstars, Adele apparently still deals with major stage fright. The "Rolling in the Deep" hitmaker got candid during an interview with British Vogue for its October issue, and confessed to puking a lot before doing a show.

"I puke quite a lot before going on stage," so claimed the 23-year-old Grammy winner. "Though never actually on stage." While some might consider the pre-show jitter troublesome, she took it as good sign as explaining, "But then, I s**t myself before everything...The bigger the freak-out, the more I enjoy the show!"

In the interview, Adele also shared her thought on Hollywood's obsession with diets. "I've seen people where it rules their lives, who want to be thinner or have bigger boobs, and how it wears them down," she said. "And I don't want that in my life...I have [body] insecurities, of course, but I don't hang out with anyone who points them out to me."

As for her single status, the "Someone Like You" singer said, "I do get massively distracted when I've got someone in my life, which I can't afford to do right now. Besides, no one treats me as well as I do." Still, she dreamed about being a mother to five boys. "Boys love their mothers whereas girls can be so mean to each other," she reasoned.


More Adele News