Swizz Beatz Shares Photo of Alicia Keys' Son Striking Yoga Pose
September 2, 2011 (5:35 am) GMT
Along with the picture of the 10-month-old baby boy, Alicia's music producer husband tweets, 'Egypt started is own yoga class today in the house LMAO.'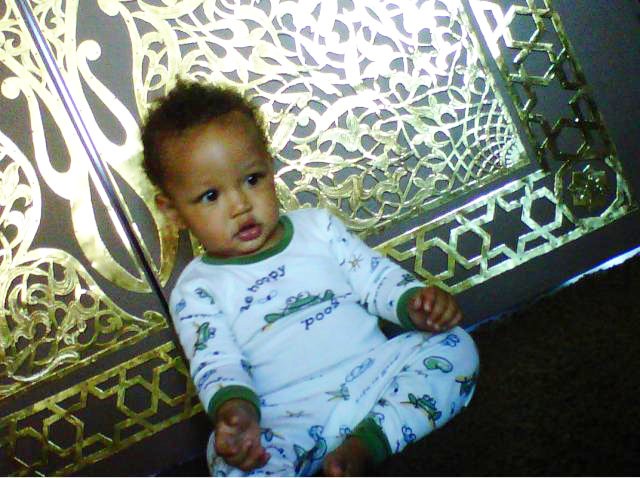 Although he is only 10 months old, Alicia Keys' son can already do yoga. Sharing a picture of the baby boy, named Egypt Dean, striking a Buddha pose was the "Put It in a Love Song" singer's music producer husband Swizz Beatz.

In the photo, Egypt is clad in his pajamas in front of what seems to be an oriental-patterned door. He sits cross-legged with his arms rested on his thighs. In a caption of the picture, his father wrote, "Egypt started is own yoga class today in the house LMAO :):):):)"

Alicia gave birth to Egypt in New York City in October 2010. Weeks afterward, the 30-year-old singer took to her blog and expressed her joy, "Every moment is beautiful; delicious even! Every moment I'm learning and living in a way I never have before. Being present in a way I never have before. Existing in moments I never have before."

She went on gushing, "I've never seen a more beautiful face in my LIFE! The most perfect eyes and beautiful nose, the sweetest lips and skin so soft and kissable! Never have I felt such disbelief, such awe, humility, godliness, such strength, power and possibility."