Director David Goyer Says 'Invisible Man' Remake Project Is Still Alive
August 25, 2011 (9:27 am) GMT
Though admitting that the project is 'slowly working its way through the Universal', Goyer offers updates by revealing that the production team is currently 'going through the casting process.'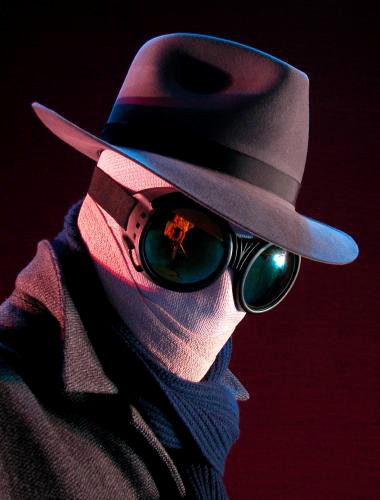 Universal Pictures are still working on the remake of "The Invisible Man". David S. Goyer, who penned the script for "The Dark Knight Rises" and "Man of Steel", offered some updates on the project during an interview with the Los Angeles Times, assuring that "it's still alive."

"It's something slowly working its way through the Universal development channels," the 45-year-old director/screenwriter elaborated. "We did some pre-vis tests and things like that that they were very happy with. Now we're going through the casting process. If they get the right lead, they'll make it."

Goyer additionally gave an idea on how this remake will be presented to the audience. "It's a period film but it's period like Downey's 'Sherlock Holmes'," he explained. "It's period but it's a reinvention of the character in the sort of way that Stephen Sommers exploded 'The Mummy' into a much bigger kind of mythology. That's kind of what we've done with 'The Invisible Man'."

"The Invisible Man" is to offer a new take on the H.G. Wells classic by conceiving it as a sequel to the original tale. Its story will revolve around a British nephew of the original Invisible Man. Once he discovers his uncle's formula for achieving invisibility, he is recruited by British intelligence agency MI5 during World War II.