Uncle Frank Potenza of 'Jimmy Kimmel Live!' Dies at 77
August 24, 2011 (2:34 am) GMT
Show host Jimmy Kimmel himself has taken to Twitter to thank fans for their condolence as writing, 'thank you for your kind words about a very kind man - my Uncle Frank.'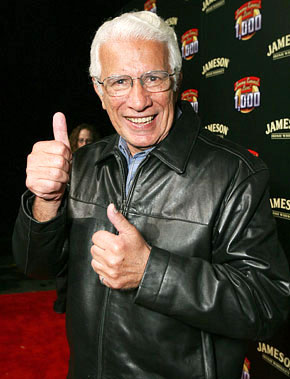 "Jimmy Kimmel Live!" has lost its frequent guest comedian. Uncle Frank Potenza, a former police officer who was brought in by host Jimmy Kimmel in 2003 as a security guard and on-air contributor, passed away at the age of 77 early Tuesday, August 23.

Kimmel himself has taken to Twitter to thank fans for expressing their condolences to him. Along with a link to the news of Potenza's passing, he tweeted, "thank you for your kind words about a very kind man - my Uncle Frank - who passed away this morning."

His late night show, which is on hiatus until September 6, has also released a statement honoring the late Potenza. "It is with great sadness that the staff and crew of 'Jimmy Kimmel Live!' mourn the loss of 'Uncle Frank' Potenza," the statement read. "He was beloved by his co-workers and considered an Uncle to all."

Before joining Kimmel's talk show, Potenza served 20 years as a New York City police officer. He also worked for 20 years as a security guard at Caesar's Palace in Las Vegas and at St. Patrick's Cathedral in New York. He is survived by three daughters and a newborn granddaughter.


More Jimmy Kimmel Live! News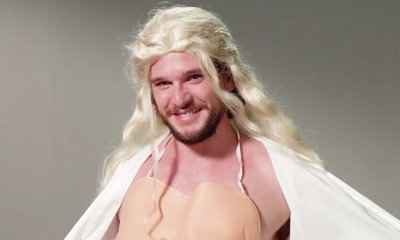 Watch Kit Harington's Never-Before-Seen 'Game of Thrones' Audition