Rupert Wyatt Reveals Possible Plots for 'Rise of the Planet of the Apes' Sequel
August 9, 2011 (3:39 am) GMT
The director reveals some ideas for storyline of a possible sequel of the sci-fi film, teasing that the story could start 'eight years from where we left off, the next generation of apes.'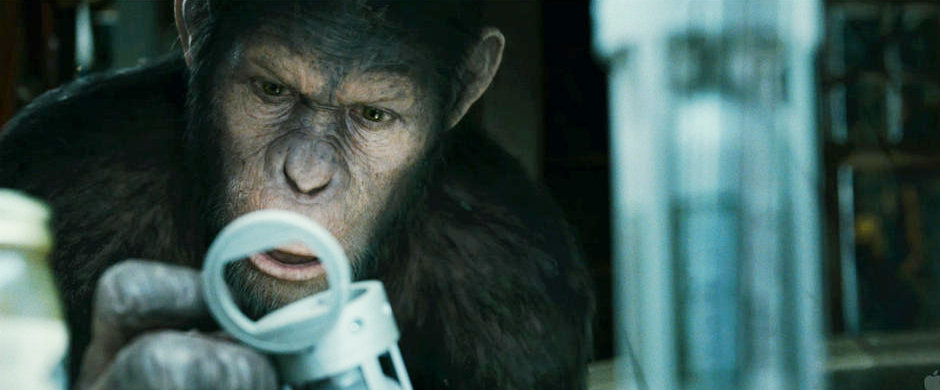 Following "Rise of the Planet of the Apes" successful debut at box office, talk about the sequel has been brewing. Director Rupert Wyatt recently revealed that he has ideas of plotline should the follow-up project come to fruition.

"There's so much we could do... The ideas I've had are all sorts of things, ranging from Full Metal Jacket with apes...," so Wyatt told Bleeding Cool of his plans for the sequel. "You could start this story again eight years from where we left off, the next generation of apes."

The filmmaker continued, "Those that have come from our protagonists, perhaps going in to a conflict with humans and showing real fear, in the same way as going into war for young soldiers in this day and age, telling their story."

He also shared another possible storyline for the sequel. He explained, "Or how apes are taking over cities, and being moved into human environments and having to interact with them and deal with things that are part of our culture and understand and evolve through them."

"Spies that are in the employ of the apes, working against humans and humans maybe existing underground," Wyatt went on dishing, before adding, "Because that's a way they can avoid the virus, coming up above ground wearing gas masks, and maybe that's what dehumanises them."

"Rise of the Planet of the Apes" has opened in U.S. theaters since August 5. Serving as a prequel to 1968's film "Planet of the Apes", this movie revolves around Caesar, an intelligent chimp who starts a revolution that escalates into a war between humans and apes. In its first week, this sci-fi film topped the box office chart by earning $54.8 million.