Video: Katy Perry Covering Rebecca Black's 'Friday'
May 2, 2011 (3:15 am) GMT
After finishing the cover song, the 'E.T.' hitmaker says, 'I'm so glad that someone wrote a song about Friday.'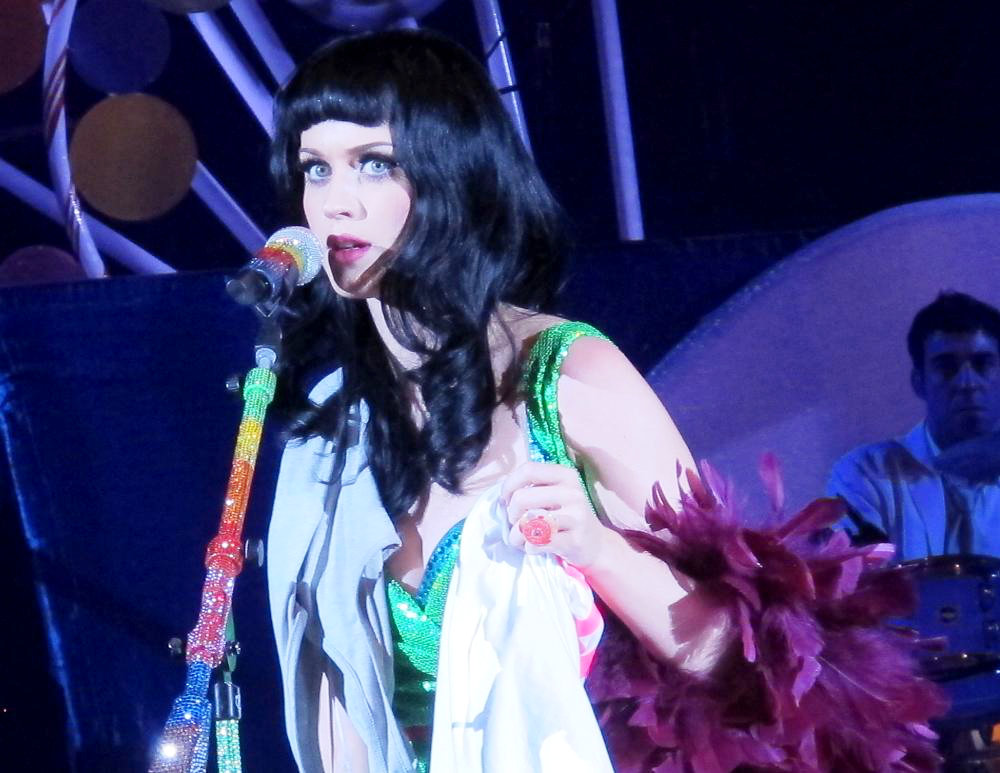 Katy Perry has flown to Down Under to continue her California Dreams world tour. During one of her stops in the country, the "I Kissed a Girl" hitmaker surprised her devotees by singing an acoustic version of Rebecca Black's viral hit "Friday".

"So I can't play the flute, but it doesn't really matter, you know why? 'Cause all magical things happen on a Friday," Katy said at the beginning of the set. Before proceeding to sing the next song, she gushed, "I'm so glad that someone wrote a song about Friday."

Katy Perry is going to stay in Australia at least until mid May. She still has concerts in Sydney, Brisbane, Auckland, Wellington and Newcastle. Later this summer, she will bring her entourage back to North America for a bunch of live gigs.




More Katy Perry News