Confirmed, 'Ghost Rider: Spirit of Vengeance' Villain Is Blackout
March 17, 2011 (8:32 am) GMT
Dishing on his role in the 'Ghost Rider' sequel, Johnny Whitworth says, 'I play the villian who, at the beginning, up until like page 70, is human.'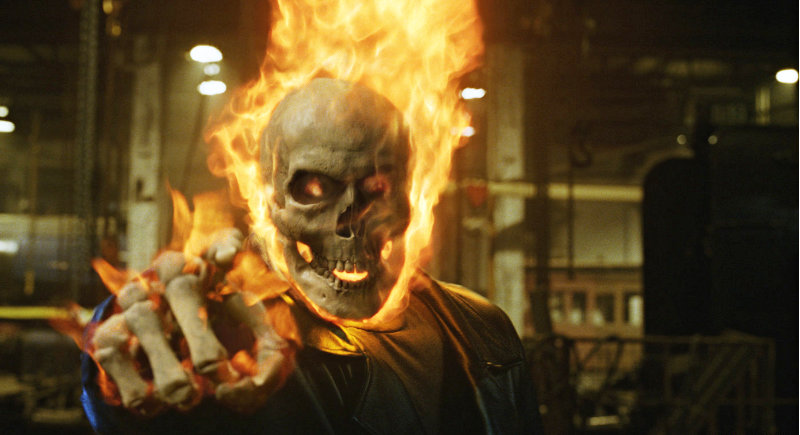 Johnny Whitworth has spilled an important detail of "Ghost Rider: Spirit of Vengeance". In an interview with AMC Theaters to promote his upcoming movie "Limitless", the actor reveals that he plays Blackout who will be Johnny Blaze's nemesis in the "Ghost Rider" sequel.

"I play the villian who, at the beginning, up until like page 70, is human," Whitworth says. "I'm not a very nice guy. I'm bad. I get turned into, for those who read 'Ghost Rider', the character Blackout. I get turned into him by the devil to complete my job. That gives me the fortitude to fight Ghost Rider and the supernatural abilities to compete on some level with that guy."

As implied by his name, Blackout has the ability to negate all visible light around him and also has increased strength and speed. His albino-esque complexion and extreme physical sensitivity to sunlight and light in general likely accounts for this power-manifestation, and its vampiric similarities apparently led him to have his teeth and fingernails replaced with mechanically-enhanced metal ones.

"Ghost Rider: Spirit of Vengeance" has been shot in Turkey and Romania under the direction of Mark Neveldine and Brian Taylor. Nicolas Cage reprises his role as stunt motorcyclist Johnny Blaze, joined by Ciaran Hinds and Idris Elba who take other roles.

The story will reportedly follow Blaze as he hides out in remote Eastern Europe and struggles to repress his curse. Columbia Pictures has set February 17, 2012 as the U.S. release date for the action fantasy movie.