Christina Aguilera on Super Bowl Performance: I Got Caught Up in the Moment
February 7, 2011 (7:56 am) GMT
Talking about her criticized rendition of 'The Star-Spangled Banner', X-tina said, 'I can only hope that everyone could feel my love for this country.'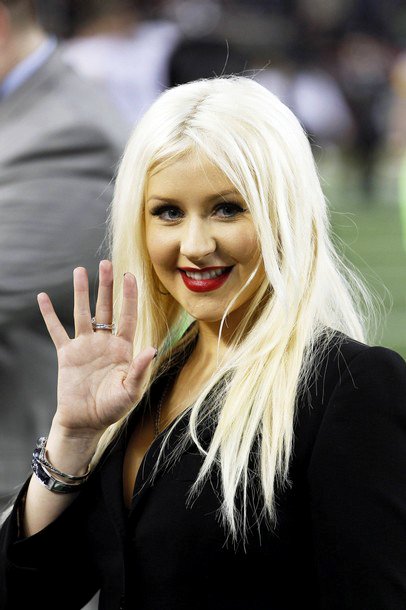 Shortly after becoming talk of the town for singing wrong lyrics of the National Anthem, Christina Aguilera issued a statement. The 30-year-old Grammy-winning singer said she forgot the lyrics because she "got caught up in the moment."

"I got so caught up in the moment of the song that I lost my place," Aguilera stated referring to the February 6 live telecast. "I can only hope that everyone could feel my love for this country and that the true spirit of its anthem still came through."

Instead of singing "O'er the ramparts we watched were so gallantly streaming?" in the fourth line like it's supposed to be, she repeated the second line with a slight variation. From "What so proudly we hailed at the twilight's last gleaming?", she changed it into "What so proudly we watched at the twilight's last gleaming?".

When officially announced last month as the singer of "The Star-Spangled Banner" at the NFL game, Aguilera said, "I have been performing the anthem since I was seven years old and I must say the Super Bowl is a dream come true."