Alana De La Garza Welcomes First Child, First Look to the Baby Revealed
October 7, 2010 (2:19 am) GMT
The 34-year-old actress delivered a baby boy with husband Michael Roberts on Tuesday, September 28, exclaiming 'He is here! I'm in looooove!'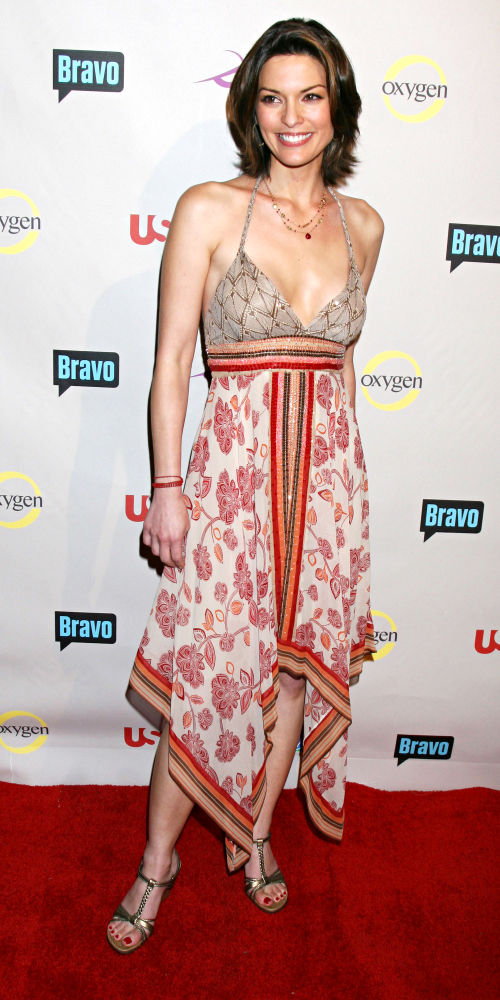 "Law & Order" star Alana De La Garza now can add mother to her resume. The 34-year-old actress gave birth to her first child, a baby boy, with writer husband Michael Roberts on Tuesday, September 28, Latina reported.

Alana and Michael named their bundle of joy, who was born at a healthy 9 lbs, 3 oz, Kieran Thomas Roberts. In an email to the site, the Marisol Delko of "CSI: Miami" gushed, "He is here! I'm in looooove!" Alana also shared the first look to newly-born Kieran who fell asleep as he was wrapped in a blanket.

Alana De La Garza, who wed longtime boyfriend Michael Roberts on May 31, 2008 in Orlando, first announced her pregnancy back in April. She, at that time, told People that she was due on October 11. As for her feeling, she said, "I have been extremely lucky - kissed by angels!"

Alana also stated that she can't wait to bring her baby on set. "I'm definitely bringing the baby to work - I'm going to breastfeed so we'll need to figure that out, but they're all really supportive," she claimed. "The cast and crew are so wonderful. When I told them I was pregnant it was like telling my second family. They're just so excited and I'm over the moon."