'Jersey Shore' Star Ronnie Ortiz-Magro Arrested for Unpaid Parking Tickets
August 16, 2010 (4:50 am) GMT
The reality TV star was taken into custody on August 15 'for outstanding warrants from two separate jurisdictions' and was later released after 'satisfying the conditions of these warrants.'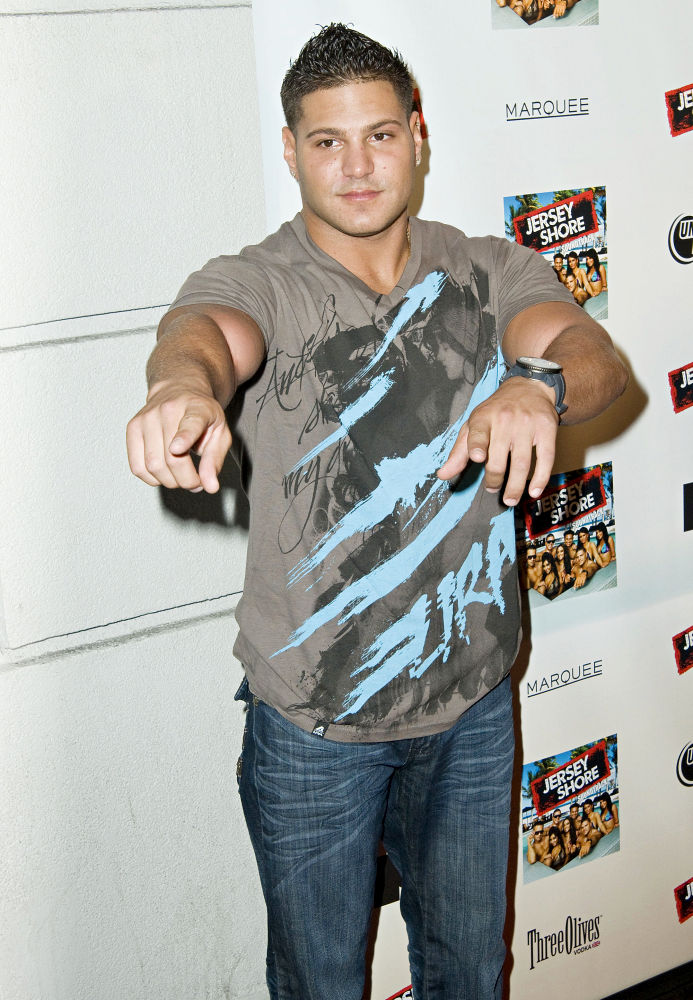 Another "Jersey Shore" cast land trouble with the law. Two weeks after Snooki, real name Nicole Polizzi, was arrested and charged with disorderly conduct, her castmate Ronald "Ronnie" Ortiz-Magro was taken into custody in the New Jersey town on Sunday afternoon, August 15.

According to OK! Magazine, Ronnie was arrested for outstanding warrants from two other Garden State communities, which involve unpaid parking tickets. "On August 15, 2010 Ronald Ortiz was placed under arrest for outstanding warrants from two separate jurisdictions," a statement from Seaside Heights Police Department confirmed.

"Mr. Ortiz was transported to the Seaside Heights Police Department where he was processed," the statement further read. However, Ronnie was later released "after satisfying the conditions of these warrants," which included paying off his fines.

On the arrest, an eyewitness told the site, "This undercover Jeep pulled up at the house and they literally stormed the house and grabbed Ronnie. I thought it was a drug bust or something. At first I thought it was a scripted thing, but the cameras weren't even ready."

"They had no idea what was going on. Apparently it was all over two unpaid parking tickets or something," the onlooker went on. "The producers were screaming at each other because they didn't get it on camera. They missed him being led out of the house. I heard one of them say, 'Well make sure you get him on the phone talking to his mom about it!' "

This wasn't the first time Ronald "Ronnie" Ortiz-Magro had trouble with the law. Back in September 2009, Ronnie was arrested by Seaside Heights officers after a brawl on the boardwalk.