'The Bachelor' Star Jen Schefft Reveals Baby Sex
June 30, 2010 (2:35 am) GMT
Sharing about the gender of the baby she's carrying, Schefft says, 'The technician started laughing and pointed out the baby's cute little butt cheeks and said 'yep, it's definitely a girl!' '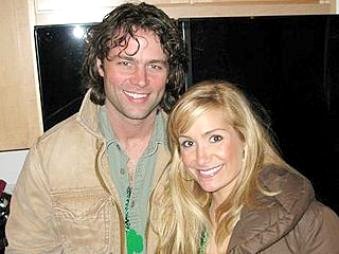 Former "The Bachelor" star Jen Schefft has revealed the gender of a baby she is expecting with Chicago public relation executive husband, Joe Waterman. The couple is having a baby girl who is due in November, Us Magazine reported.

On the big discovery, Schefft told the site, "We had to wait almost two hours for the ultrasound, since the technician was running late. I was going crazy, because all I wanted to do was find out what we were having." She also recalled that she "kept getting texts" from family and friends who were as anxious as she was.

Schefft further revealed that the two-hour waiting was added with another delay. She shared, "The baby wasn't cooperating," then adding "After what seemed like an eternity, the technician started laughing and pointed out the baby's cute little butt cheeks and said 'yep, it's definitely a girl!' We were so thrilled. It just makes it that much more real!"

Though so, Schefft has already expected that the baby she's carrying is a girl. A month earlier, she told the site about the pregnancy, saying "I don't know why, but I feel like it's going to be a girl. I already have, like, 10 names, but I'm not telling!"