Paramore's Hayley Williams Overwhelmed With Fans' Support Over Topless Photo
May 29, 2010 (3:43 am) GMT
The band's frontwoman thanks her fans for their support following her topless shot which leaked on the internet, stating 'Always knew we had the greatest fans. Thank you so much for all the support.'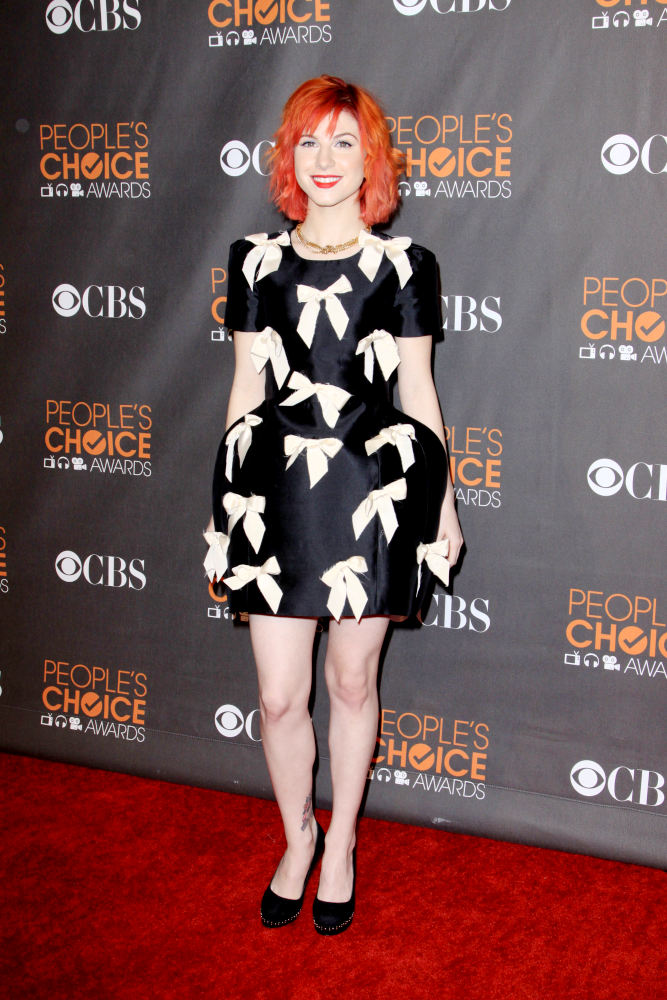 After opting to remain mum on her topless photo leaked on the internet, Paramore's frontwoman Hayley Williams has now come with a more in-depth response to her fans who have supported her through the ordeal.

On May 28, Hayley thanked her fans on her Twitter page, writing "Always knew we had the greatest fans. Thank you so much for all the support. Overwhelming." She continued with a much more optimistic post which read, "Today day is a new day. Gonna keep my head up high."

Within hours after the picture leaked, the band's fans showered Hayley with support, posting messages such as "Stay strong Hayley! Don't pay attention to the media [or] anyone else. Everything will be okay" and "I don't love you any less. You're still my inspiration."

Hayley Williams has become the victim of an internet prankster. On Thursday evening, May 27, her Twitter account was hacked and picture of her lying on a bed and baring her breasts was posted and sent to her more than 600,000 followers before getting removed. However, the explicit shot made its way out via gossip sites within hours.

Following the leak, Paramore's flame-haired frontwoman briefly addressed the incident on her micro-blogging site, writing "Well... my night just changed drastically. Got hacked."