Robert Pattinson Talks Proposal Scene in 'Eclipse'
May 17, 2010 (6:44 am) GMT
'I was dreading the day it was coming,' the depicter of Edward admits, but he was finally able to film the scene 'with a bit of awareness of not being a fictional character.'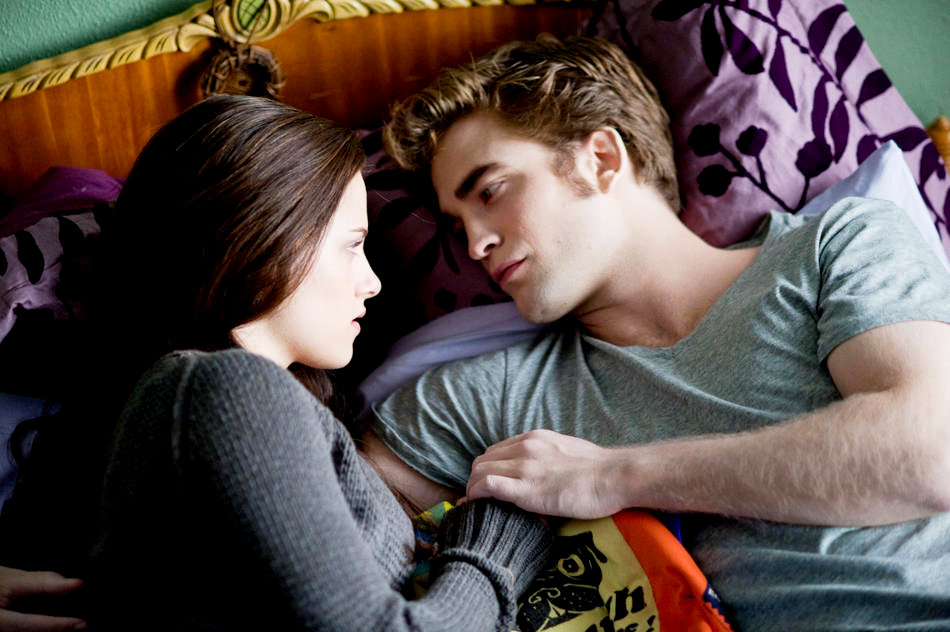 One of the most important moments in "The Twilight Saga's Eclipse" has been a tough scene to film for Robert Pattinson. In an interview with USA Today, the actor revealed that he worried about shooting Edward's proposal to Bella, saying "I was dreading the day it was coming."

"The first time I read the script, I thought, 'This is impossible'," the British heartthrob stated. Pattinson particularly had problems in making references to "promenades" and sharing "iced tea on the porch" as Edward promises he would have courted Bella in the old days, gushing "It's so earnest."

Though so, he was able to do it and willing to share the secret, saying "I finally convinced the producers that you can play it with a bit of awareness of not being a fictional character. I'm not trying to be part of a Gothic novel." Later, he is pleasantly surprised with the result when watching it, claiming "It seems different when you see it."

In "Eclipse", Bella will once again find herself surrounded by danger as Seattle is ravaged by a string of mysterious killings and a malicious vampire continues her quest for revenge. In the midst of it all, she is forced to choose between Edward and Jacob - knowing that her decision has the potential to ignite the struggle between vampire and werewolf.

Beside Robert Pattinson, Kristen Stewart and Taylor Lautner also return to reprise their roles as Bella and Jacob respectively. As for new cast members, there are Bryce Dallas Howard, who is tapped to replace Rachelle Lefevre as Victoria, and Xavier Samuel, who is cast to portray new vampire Riley, among many others. This third "Twilight" film is directed by David Slade and is slated for June 30 release in the U.S.