People Magazine Wins Bid for Brangelina's Twins' Pics
July 31, 2008 (9:35 am) GMT
The magazine is reported to have paid around $10 million to $15 million to Brangelina to win the rights to publish their twins' first pictures in its future issue.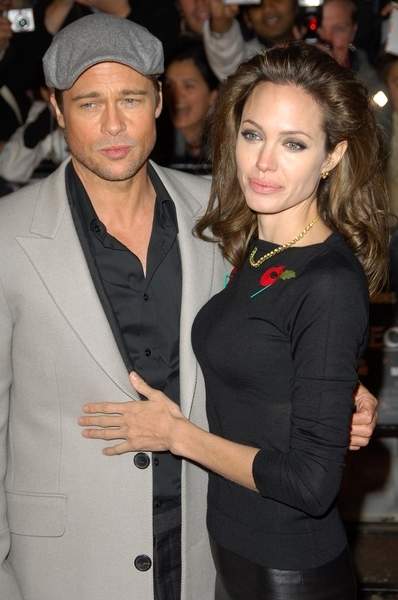 The bidding war ends and the winner is People magazine. Amidst heavy speculation on which publication wins the rights to publish the first pictures of Brad Pitt and Angelina Jolie's twins, JustJared confirms the magazine "has drummed up the winning bid for the first pictures of" Knox Leon and Vivienne Marcheline.

Word on the block is that People wins the bid for a rumored $10 million to $15 million cash. The magazine will publish the first pictures of the celebrity couple's twins in its future issue. The exact issue remains unknown.

Pitt and Jolie will use the money People pays them for the first pics of the babies to benefit charity. It is also not known to which charity they will make the donation.

Jolie gave birth to Knox and Vivienne on July 12. She, according to US Weekly, conceived the twins with the help of in vitro fertilization which reportedly costs her $12,000 a baby.

Reports on media's bidding war over the first pics of the twins arose only days after they were born. An undisclosed U.S. magazine was reported to have offered the high profile celebrity couple $11 million for the first official portrait of them.

People magazine has not yet commented on the latest report. Brangelina and their people haven't offered a single clue as well.


More Brad Pitt News