January 23, 2008, 6:42 am GMT
Paris Hilton has created another media headline yet again as she's been snapped swapping spit with Jared Leto at the Sundance outpost Hyde at Village at the Yard.
---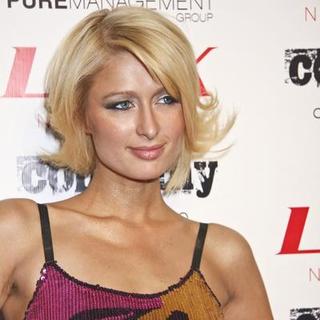 It appears that has become the next man, after the many other, that falls victim to 's prey.

On the eve of the mounting reports that Leto has back on with his former girlfriend , he on the other hand was caught making out with the hotel Hilton heiress in public. Photo of the pair kissing has been all over the net to see.

Paris and Leto are said to be spotted sucking face at Hyde Lounge in Park City, Utah during the 2008 Sundance Film Festival.

The New York Post newspaper quoted a source as saying, "Paris kept bothering Jared during the Camp Freddy concert at Village at the Yard. Then she attacked him at Hyde nightclub, giving him lap dances and kissing him."

Another source, elsewhere, reportedly told PageSix "Paris and Jared are not dating seriously. But this is not the first time they have made out - there just weren't any cameras around before. She likes him and she thinks he is really sexy and fun."

No words just yet from both parties about the report.