My Chemical Romance Frontman, Gerard Way, Gets Hitched
September 6, 2007 (6:10 am) GMT
My Chemical Romance singer Gerard Way reportedly married girlfriend LynZ on Monday night September 3rd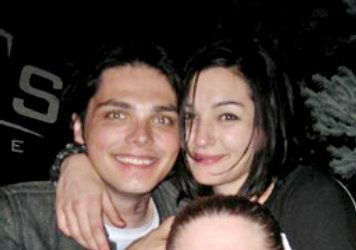 One more member of the band My Chemical Romance walks down the aisle. Gerard Way has married his girlfriend LynZ, the bassist for the band Mindless Self Indulgence, in a low key ceremony on Monday night September 3rd.

The nuptial reportedly took place backstage following the band performance at the Projekt Revolution concert at Coors Amphitheatre in Denver, Colorado to support band Linkin Park. The ceremony was overseen by an official from concert promoter Live Nation who also happened to be an ordained minister.

Earlier this year, Way's brother and bandmate Mikey Way married fiancee Alicia Simmons backstage at a Las Vegas concert and was married by a pal who also happened to be an ordained priest.

No comment just yet from the newlyweds though.