August 27, 2007, 4:54 am GMT
Justin Timberlake snatched two more wins through his music in the 9th annual Teen Choice Awards and therefore gained the Ultimate Choice title.
---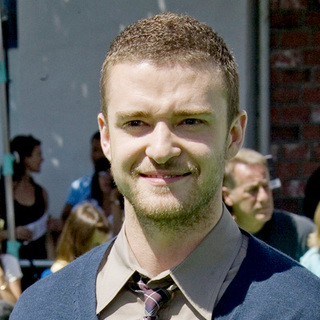 , a regular in Teen Choice Awards, wins big in music category by gaining his 21st win this year. The singer who was serving his tour in Winnipeg accepted through a video webcast the honor for most Teen Choice wins, be it in film, TV and music.

In the video he said, "I have a whole house full of Teen Choice surfboards now. And they just never get old. I go surfing on a different one every day. And that's a lot of days to go surfing." The Ultimate Choice Award that he gained was accompanied with other winnings like Choice Male Artist and Choice Payback Track for 'What Goes Around...'.

His collaborator, whom he beat in the Choice Male Artist, unsurprisingly won over , , and in the male dominated nomination Choice Rap Artist.

If Justin gets the Male Artist choice, aka Fergie cornered the Female one with a rather emotional acceptance speech. "I have to say this award in particular means so much to me," she said while clutching the 'surfboard', "because this award isn't paid for - it's picked by you."

R&B nominations are ruled by young artists who make it big this year. triumphed with his contagious hit 'Beautiful Girls' that earned him a statuette for Choice R&B Track. , at the same time, snatched the Choice R&B Artist title due to, unquestionably, 'Umbrella'.

The surprise came when High School Musical cast was named Choice Breakout Female Artist, considering her contenders are , , , and . Host meanwhile, got herself a surfboard for Choice Love Song through 'With Love'.

Announcement on music winners of 9th annual Teen Choice Awards keeps pouring in with 's 'Girlfriend' named Choice Music Single over Rihanna's 'Umbrella', 's 'The Sweet Escape', ' 'Cupid's Chokehold' and Timbaland's 'Give It to me'.

The Choice Music Breakout Artist – Male was handed to who shines with his 2006 effort ''. Plain White T's who also stunned music fans with the easy-listening 'Hey There Delilah' won Choice Summer Song for the single.