Sony Pictures Animation Sets to Construct "Hotel Transylvania"
August 2, 2006 (2:19 am) GMT
Sony Pictures Animation will make a monster comedy flick of "Hotel Transylvania" as its third animated work.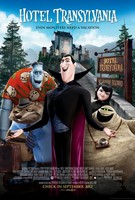 Sony Pictures Animation is on board to make its third animated feature. Variety has learned that the studio will bring up a monster comedy flick entitled "Hotel Transylvania" to theaters based on the scripts penned by Don Rhyme of "Big Momma's House" fame.

Tentatively set for release in 2009, pic will be directed by Anthony Stacchi and David Feiss with Michelle Murdocca as the producer. The story revolves around creatures like Frankenstein, the Mummy, Dracula and the Werewolf as they hide out in a hotel located on the outskirts of Transylvania since the 21st century technology has seemingly made them irrelevant.

A division of Sony Pictures Entertainment established in 2002, Sony Pictures Animation is about to launch "Open Season" next month while being in production on "Surf's Up" for next summer release.


More Hotel Transylvania News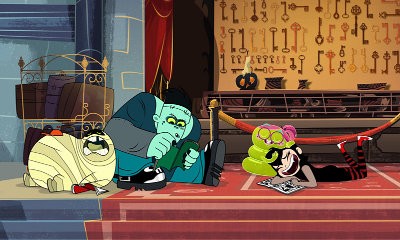 'Hotel Transylvania: The Series' Coming in June - Get the First-Look Image and Teaser!