Celebutante Paris Hilton Gets Restraining Order
March 9, 2006 (2:27 am) GMT
A court commissioner has signed off on an unusual restraining order against Paris, ordering her to stay at least 100 yards away from an event producer
Hollywood superstar Paris Hilton surely won't label restraining order as something "hot". In fact, the hotel heiress got one from a court commissioner who on Monday signed off on an unusual restraining order against the beauty, ordering her to stay at least 100 yards away from event producer Brian Quintana who claimed she threatened him -- unless they're at a party together.

Quintana was granted the three-year restraining order against Hilton last month after he testified that she harassed and threatened him after their friendship soured. And due to the fact that both occasionally attend the same social events, their attorneys then drafted an untraditional restraining order that was approved by Superior Court Commissioner on Monday. The agreement mentions that when they attend the same parties, "the stay-away distance may be shortened to 25 feet."


More Paris Hilton News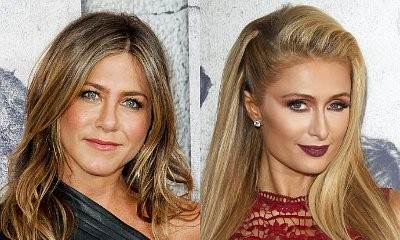 Is Jennifer Aniston Snubbing Paris Hilton at 'The Leftovers' Premiere?