Scarlett Johansson Involved with Richard Archer
February 1, 2006 (2:26 am) GMT
Scarlett Johansson seems to be involved in a romantic affair with Richard Archer, the frontman of Hard-Fi rock band
Scarlett Johansson has reportedly embarked on a romance with Richard Archer, the frontman of Hard-Fi rock band, whom she first met in December 2005 in UK while filming Woody Allen's "Scoop."

It is said that Archer sent Johansson a personal invite to a London gig in knowing that she was in the British capital. Thus they met and since then became closer to each other. Since her return to America, the couple has enjoyed lengthy phone calls and is already planning to meet up again when Hard-Fi plays in Los Angeles.

Despite such fact, the band's spokesperson confirms "Let's just say that Richard and Scarlett are very close at the moment. He has always fancied her and asked one of his managers to invite her to a gig. He knew she was in London so he thought, why not? The band are now touring Los Angeles. I am sure Richard will meet Scarlett there if there's time."


More Scarlett Johansson News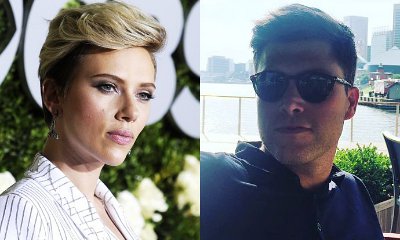 Scarlett Johansson and Colin Jost Rekindle Their Romance