Steve Miner Facing Day of the Dead
November 2, 2005 (3:46 am) GMT
Steve Miner has been set to direct "Day of the Dead," the Millennium Films and Emmett/Furla Films remake of George Romero's 1985 zombie film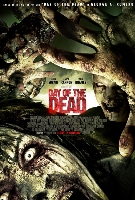 Steve Miner bravely facing "Day of the Dead." It's none other than the Millennium Films and Emmett/Furla Films remake of George Romero's 1985 zombie film. Miner has been set to direct the drama horror thriller, which script was written by Jeffrey Reddick.

"Day of the Dead" tells the story of a group of scientists and military personnel who have holed up in an underground bunker because the world above is overrun with zombies. The lumbering flesh-eaters eventually find a way in and wreak havoc on the scientists who've been experimenting on their undead brethren.

Miner previous works include "Halloween H2O" and "Lake Placid."