Boy Arrested on Drug Charge
October 8, 2005 (4:54 am) GMT
Boy George was arrested on suspicion of possessing drugs and making a fake police report after calling 911 early Friday
Early Friday singer Boy George called 911 reporting his home had been burglarized around 3 a.m.. Soon thereafter, a police officer arrived at his Manhattan apartment and found a small amount of cocaine next to a computer. The police soon continuing to investigate.

Apparently, a police spokesman, Detective Kevin Czartoryski said that George had made a fake report and thus was arrested on suspicion of possessing drugs and making a fake police report. He is now still in police custody and waiting for an arraignment. If he later on found guilty then he would be charged with fourth-degree criminal possession of a controlled substance, allegedly more than an eighth of an ounce of cocaine.


More Boy George News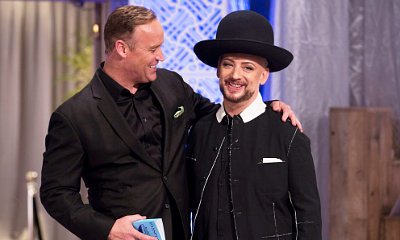 'New Celebrity Apprentice' Finale Recap: Who Is Hired by Arnold Schwarzenegger?